Mohammad Al-Ghoul, Director of Laboratory Operations
Dr. Al-Ghoul has been the Technical Director at the Center for Disease Detection (CDD) since 2010. Prior to his work at CDD, he was a Scientist at the University of Louisville medical center. He completed a fellowship in Clinical Chemistry and Toxicology at the department of Pathology and Laboratory Medicine, University of Louisville Medical Center and associated hospitals. He also served as an associate laboratory director at PGxL laboratories. He holds a PhD in Chemistry with emphasis of Biochemistry from Florida Atlantic University. He was an invited speaker at several scientific meetings and international academic institutions. He is also a recipient of several national and international awards and an author of several scientific papers and abstracts.
Dean Skelley, PhD, Laboratory Director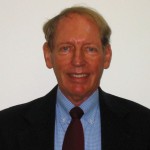 Dr. Skelley has had over 40 years of experience in the field of clinical chemistry and laboratory administration. He received his undergraduate degree from Bates College (Maine) and his graduate degrees from The Ohio State University. His post-doctoral work focused on the development of radioimmunoassays, first at The Ohio State University and then with the Department of Obstetrics & Gynecology at Baylor College of Medicine in Houston, Texas. He served as Clinical Biochemist with the Memorial Hospital System in Houston and then moved to San Antonio where he became Director of Operations with the Severance Reference Laboratory. He was appointed Director of Scientific Development with Cone Biotech (Seguin, Texas) and was then selected to become Director of Scientific Affairs at MCLAS Technologies in San Antonio. He then served as Laboratory Director for Laboratory Corporation of America (Labcorp) and was responsible for all technical operations in San Antonio, Austin and Corpus Christi, Texas for ten years. After serving as Director of Laboratory Services with the South Texas Blood & Tissue Center (San Antonio), Dr. Skelley joined the Center for Disease Detection in 2004 as Laboratory Director and previously served as Laboratory Director for CHRISTUS Santa Rosa Hospital, in New Braunfels, Texas.
Karen Rodman, Billing Manager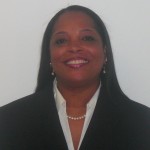 Ms. Rodman joined Center for Disease Detection with over 25 years of Medical Billing, Compliance, Phlebotomy, Client Account Management and Customer Service experience with one of the largest clinical laboratories. Prior to joining CDD, Ms. Rodman worked for Laboratory Corporation of American in the role of Director of Project Management and Billing Manager. Responsibilities included being a liaison with insurances companies, ensuring compliance with state and federal laboratory and medical billing regulations and successfully managing departmental budgets of over $400 million dollars. She earned her B.A. in Organizational Management from Warner Southern College in Lake Wales, FL. Presently, Ms. Rodman's responsibility as Director of Billing Operations for CDD is to oversee all aspects of the third-party billing operations.