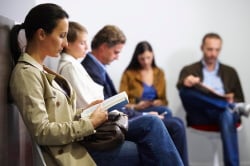 The Center for Disease Detection's core business is centered around implementation of automated, high-volume, integrated diagnostic solutions for government agencies such as the US Department of Defense, and US state Departments of Health.
CDD accomplishes this through streamlined and integrated laboratory processes and workflows, which allow for high-volume, high-quality service, with a simplified client interface. We know how to manage testing, data, and statistics; and we provide responsive customer service.
Infectious Disease
The Center for Disease Detection personnel are skilled in infectious disease testing. Additionally, we process large volumes of chlamydia/gonorrhea, hepatitis, syphilis, human papillomavirus (HPV), and herpes simplex virus (HSV) testing, through a variety of methods. Furthermore, our laboratory information system allows for automatic transmission of results to our clients.
Women's Health
CDD's clients include family planning and reproductive health organizations. CDD personnel are able to provide many of testing options for cytology, anatomic pathology, and infectious agents screening for women's health purposes. Our pathologists are experienced in interpretation of biopsies of the uterine cervix (including loop electrosurgical excision and conization procedures), vulva, vagina, endometrium, as well as endocervical samplings, products of conception, and breast smears.
Cancer Diagnostics
CDD has full-time pathologists and pathology consulting services available, as-needed. In this regard, CDD is ready-to-assist with fast, reliable, interpretation of cytology and anatomic pathology specimens.