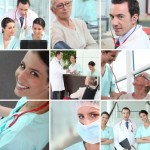 Whether another laboratory, a private clinic, or private hospital, the Center for Disease Detection (CDD) has customizable, responsive solutions to help you better serve your patient population.
Why Choose CDD?
STATE-OF-THE-ART equipment and methodologies
QUALITY results, commitment to excellence and accuracy
FAST turn-around-times
PROACTIVE and responsive client services
ELECTRONIC test request and reporting system
CUSTOMIZED statistical reporting
REASONABLE pricing
The Center for Disease Detection provides complete, streamlined solutions from provision of supplies to results to statistics to help you with your business analyses. CDD support personnel represent a wealth of experience in training, logistics, account setup, account management, IT support, specimen processing, diagnostic testing and interpretation, quality assurance and control, customized client solutions, inventory management, third party payment methods, and statistical analysis.
Most importantly, CDD cares about our clients and the patients we serve.