The Center for Disease Detection's (CDD) core business is centered around cancer diagnostics and communicable disease testing, however we offer a broad range of ancillary services. While we specialize in cervical cancer and communicable disease detection, we offer a broad menu of other laboratory services, allowing customers to use CDD as their primary laboratory.
Cytology
Our high-volume Cytopathology Department is fully accredited by the College of American Pathologists (CAP), and employs dedicated, skilled staff, including highly-trained cytotechnologists and board-certified pathologists, with subspecialties in cytopathology or similar substantial experience. We provide high quality specimen preparation and interpretive accuracy, and provide our clinical colleagues superior service and reliable results.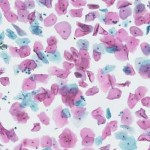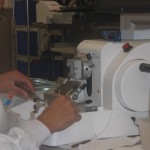 Histology
We have a state of the art, CAP-accredited, full service Histology Department with a spotlight on women's health. Our histology staff and board certified pathologists are committed to quality.
Molecular Biology
The Molecular Biology Department uses state-of-the-art instrumentation and technologies to test for chlamydia trachomatis (CT), neisseria gonorrhoeae (NG), human papillomavirus (HPV), and vaginitis (candida species, gardnerella vaginalis, and trichomonas vaginalis) with exceptional turn-around-time (TAT).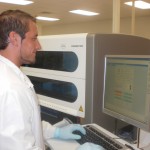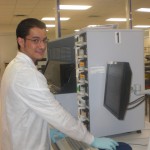 Immunology/Special Chemistry
The Immunology Department uses state-of-the-art instrumentation to test for HIV, Syphilis, Hepatitis, and Herpes with exceptional TAT. We perform HIV screening and confirmation, Syphilis enzyme immunoassay (EIA), rapid plasma reagin (RPR), treponema pallidium particle agglutination (TP-PA), Herpes 1 and 2 using EIA methodology.
Hematology
The Hematology Department provides basic hematology and urinalysis testing designed to assist the practitioner with routine patient health screening.